Coupe vs. Sedan: What's the Difference?


While many assume the only distinction between coupes and sedans is the number of doors each has, there are a few other differences between these types of vehicles. Find out more about the coupe vs. sedan differences firsthand behind the wheel of a new Chevy.
Difference Between Coupe and Sedan
There are a few main points that differ between these two distinctive vehicle styles. These include:
Door Count: The most immediate difference between the coupe vs. sedan is the door count. Coupes come with two doors and sedans come with four doors.
Exterior Style: Aside from the number of doors, there are other style cues that signify a sedan vs. coupe. Coupes tend to be shorter, meaning longer doors and rear windows. Sedans, on the other hand, tend to emphasize luxury styling, and the shorter doors provide a balanced side profile.
Performance: Since the coupe is a smaller model, it tends to have a sportier performance thanks to the decreased size and weight. Sedans, because of their larger build, often compensate for their larger weight and size with additional engine options and suspension upgrades.
Interior Size: Sedans typically offer seating for five, ample head and leg room, and more space for rear passengers than coupes. The space available for rear passengers is typically smaller for a couple and can usually only seat two.
Cargo Space: Sedans are longer by design so they naturally offer more cargo space. If cargo space is a priority, a coupe may not be the way to go.
Sedan vs. Coupe: Which is for Me?
The answer to this questions depends on what you need. If you tend to have more frequent passengers or additional cargo space, a sedan might be the best option for you. If you prefer a sportier performance, and space isn't a concern, then a coupe like a Camaro might be the better choice.
Make sure you look at the features across both models so you know you are getting what you need. Either way, you can find your next sedan or coupe with Leman's Chevrolet City Llc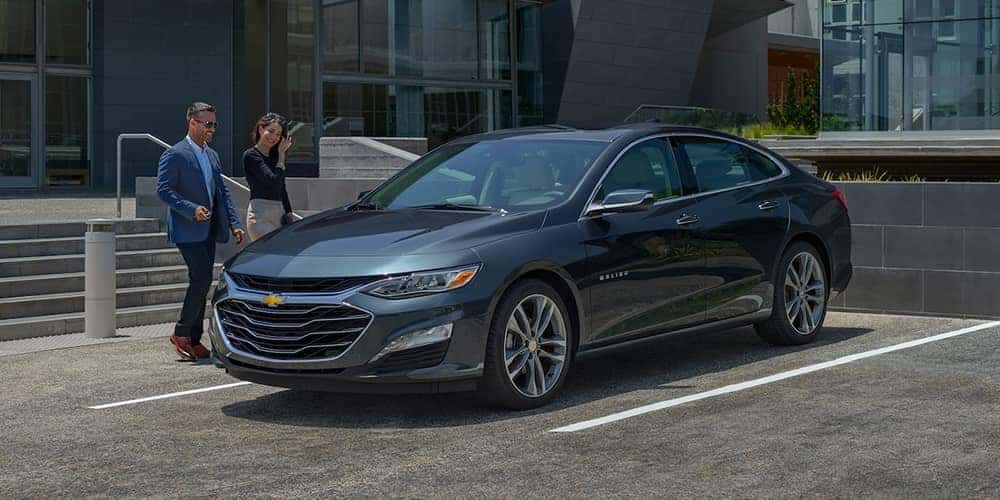 See the Coupe vs. Sedan Difference at Leman's Chevrolet City Llc
After learning about the difference between these two popular vehicle styles, browse our inventory, new vehicle specials, and more to get behind the wheel of your favorite new model at Leman's Chevrolet City Llc! Contact us today with any questions! Ready to get the process started today? Apply for financing online to get pre-approved.
More From Leman's Chevrolet City Llc
2022 Model Displayed The Chevy Traverse has plenty of space inside, but it also has exceptional power and capability on the outside, and that's evident when you see how much it can tow. How much can the latest Chevy Traverse model tow? The 2023 Chevrolet Traverse towing capacity maxes out at 5,000 pounds when properly…

The Chevy Traverse is a fan-favorite among Normal drivers for its easy-to-handle exterior as well as its exceptionally spacious interior. What does the latest Chevy Traverse bring to the table and improve upon compared to the previous year's model? Take a look inside the Chevy Traverse with Leman's Chevrolet City Llc to see what kinds of features and…

For 2023, the Chevy Trailblazer comes available in several different configurations and drivetrain options from which Normal drivers can choose. You can expect to pay $22,100 for the base-level configuration, and the price varies depending on which trim you choose. Compare the 2023 Chevrolet Trailblazer price and trims with Leman's Chevrolet City Llc to see which model is…