Understanding When to Use Low Gear

Wondering about low gear? It's good to know when to use low gear — and what low gear is in a car — even if you drive an automatic transmission. Did you know that many automatics still offer a lower gear? Leman's Chevrolet City Llc is here to help you find out when to use low gear around Central Illinois.
What is Low Gear in a Car?
If you've ever heard that you needed to downshift into a lower gear, you might have thought that didn't apply to a car with an automatic transmission. And in most cases, it doesn't. But many modern automatic transmissions allow a level of shifting beyond simply moving between park, reverse, neutral, and drive.
When a car runs in a lower gear, it's somewhat less efficient but operates at a higher torque. It's called "low gear" because there's a low ratio between the speed of the wheels and the engine driving them.
When to Use Low Gear
While choosing to drive in low gear is pretty simple in a car with a manual transmission, there are specific times you would want to drive in low gear with an automatic transmission. These are also the times you would want to drive in a lower gear with a manual transmission, too:
Towing Heavy Cargo: If you're towing a trailer, a boat, or another vehicle, it used to be common to tow in low gear for greater torque and improved control while towing.
Driving at an Incline: Some vehicles can have a tough time going up long, steep hills. If you shift into lower gear, your engine doesn't have to work as hard and can better focus on getting up the hill.
That said, there's one situation when you should never downshift in an automatic: to slow down. Downshifting to slow down can cause significant damage to an automatic transmission.
When to Tow in Low Gear
If you're thinking about low gear and remembering someone told you to tow in low gear, you can probably forget most of that. In a modern truck, the computers often do the work for you, doing calculations based on pedal position, torque, engine load, and more. Basically, if your truck has a tow/haul mode, engage it.
Unlike the old days, most trucks now will do the thinking for you, and worries like an overheated transmission or burnt valves are things of the past. Drive an older truck? Reach out to our parts department to learn how to properly outfit it for your load.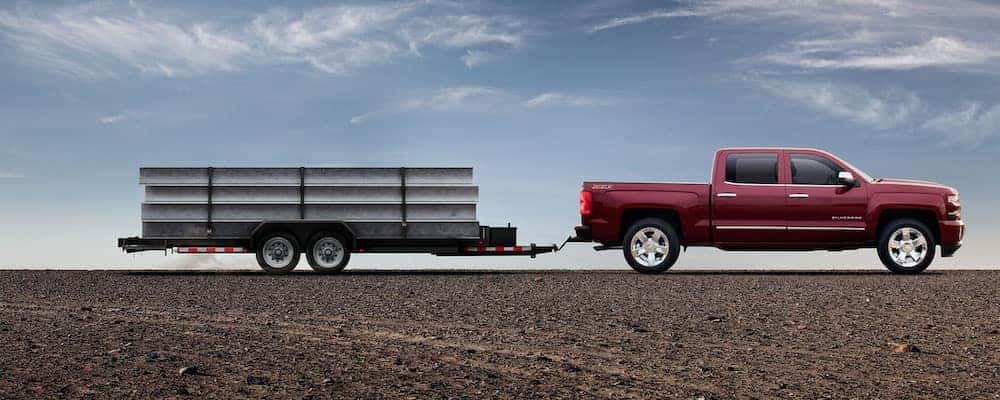 Visit Leman's Chevrolet City Llc to Learn More
For deeper, technical questions on when to use low gear, advice on how to program your Chevy key fob, or even to learn how to rotate tires, how often to rotate tires, contact the experts at our service department. If you're not sure about driving in low gear, that's okay; if you have an automatic transmission, you can trust your vehicle to do the work — it's just a nice benefit of select automatic and dual-clutch transmissions.
More From Leman's Chevrolet City Llc
2022 Model Displayed The Chevy Traverse has plenty of space inside, but it also has exceptional power and capability on the outside, and that's evident when you see how much it can tow. How much can the latest Chevy Traverse model tow? The 2023 Chevrolet Traverse towing capacity maxes out at 5,000 pounds when properly…

The Chevy Traverse is a fan-favorite among Normal drivers for its easy-to-handle exterior as well as its exceptionally spacious interior. What does the latest Chevy Traverse bring to the table and improve upon compared to the previous year's model? Take a look inside the Chevy Traverse with Leman's Chevrolet City Llc to see what kinds of features and…

For 2023, the Chevy Trailblazer comes available in several different configurations and drivetrain options from which Normal drivers can choose. You can expect to pay $22,100 for the base-level configuration, and the price varies depending on which trim you choose. Compare the 2023 Chevrolet Trailblazer price and trims with Leman's Chevrolet City Llc to see which model is…