What is Homelink?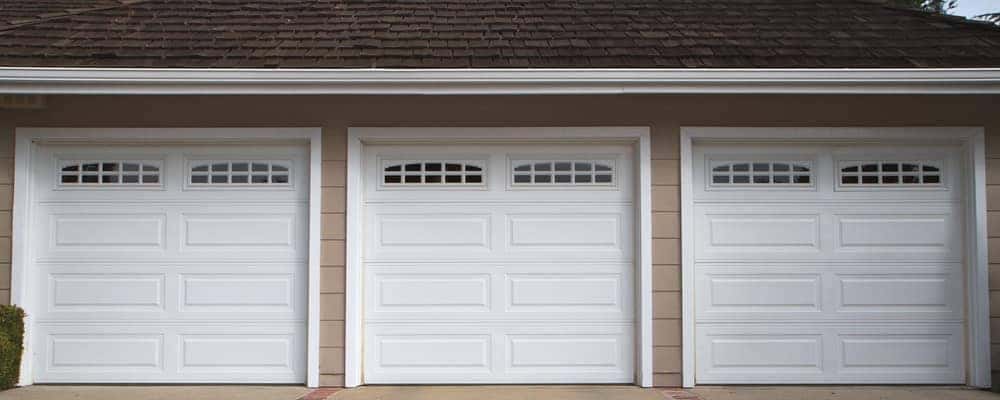 Chevrolet is known for its advanced technology features — like HomeLink — a wireless control system that is built into your new Chevy vehicle which allows you to connect to home security systems, garage door openers, and other devices right from your vehicle.
Chevy HomeLink programming can seem challenging at first, but we're here to help our Normal drivers like you learn about which Chevy models offer HomeLink, how to set up HomeLink in your vehicle, and why you should want it in the first place.
Ready? Read on for more information, or contact us anytime with additional inquiries! You'll be learning how to program a garage door opener for your Chevy Silverado, program your Chevy Malibu garage door opener, and more, in nearly no time with our guide to Chevy + HomeLink!
The Benefits of HomeLink
Drivers in Decatur who have a popular HomeLink equipped model like the Chevrolet Malibu or Traverse will enjoy benefits such as:
Convenience: With just the press of a few buttons your HomeLink will be paired with the systems of your home.
Compatibility: HomeLink is compatible with just about all garage door openers and gate systems, as well as a wide range of other radio-frequency (RF) controlled devices.
Control Up to 3 Devices: The HomeLink system, which is tastefully integrated into your vehicle, will control up to three devices.
Safety & Security: HomeLink apps also allow you to have remote control over lights and security systems as well as informing you if your garage door is opened or closed. These assurances provide peace of mind when you are away.
Battery-free: You'll never have to worry about changing batteries because HomeLink is powered by your Chevy vehicle.
With so many benefits, it's no wonder so many Bloomington drivers come to us for advice on Chevrolet HomeLink programming, or specific questions like "how do I program the garage door opener to my Chevy Silverado?" or "how do I program my Chevy Malibu garage door opener?". But before we answer such questions, let's go over which Chevy models offer the helpful HomeLink garage door opener system, or even other technologies, like HomeLink rearview mirror.
Which Chevy Models Offer HomeLink?
Wondering which Chevy models over the years have been equipped with HomeLink — or which current new Chevy models offer this useful technology? Learn more by visiting the HomeLink Chevy webpage. For your convenience, here's a list of common new Chevy models that offer HomeLink:
Chevy Bolt
Chevy Camaro
Chevy Corvette
Chevy Equinox
Chevy Malibu
Chevy Silverado and Silverado HD
Chevy Suburban
Chevy Tahoe
Chevy Traverse
How Do I Program HomeLink?
Once seated in your Chevy Traverse or Chevy Malibu interior, programming HomeLink is quick and easy. Just follow these steps to connect your garage door opener to your car:
The HomeLink unit features 3 buttons and is most commonly located on the ceiling of the car above the center console. The very first time you program your HomeLink system, press and hold down the first and third buttons until the interior lights of your car begin to flash (about 20 seconds). This is also a master reset.
Press and hold the button you wish to program while simultaneously holding the open/close button on your garage door opener when the ceiling lights begin to flash. The lights should go from a slow to rapid flash, indicating that the programming is complete.
Press the "learn" button on your garage door opener inside your garage.
Return to your Chevy and hold the programmed button on your car for a minimum of two seconds. You may see the lights on your garage door opener flash, indicating that it is connecting.
Learn More about Chevy Technology at Sam Leman Chevrolet Bloomington
If you need assistance with Chevrolet HomeLink programming, or even something else tech-savvy like learning about Chevy MyLink and how to connect to Chevy Wi-Fi, we can help. Of course, if you just want to find a used Chevy Traverse, used Chevy Camaro, or other used model with this technology, or if you want to learn to check your oil, contact us or visit our service center at Sam Leman Chevrolet Bloomington. We're here to help you with all your automotive needs and technological questions!
Recent News from Sam Leman Chevrolet Bloomington